Organic White Asparagus Seeds Garden Vegetable Seeds (60-Pack)

Asparagus Officinalis Seeds Garden Vegetable Plant (120-Pack)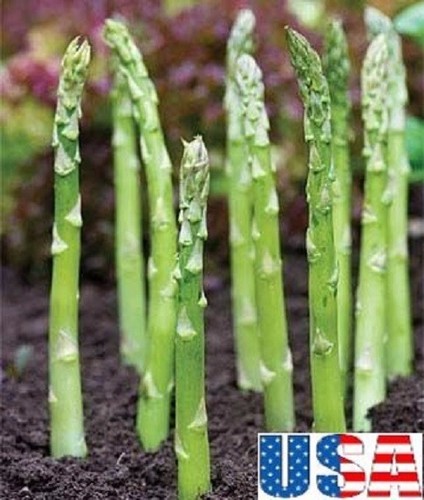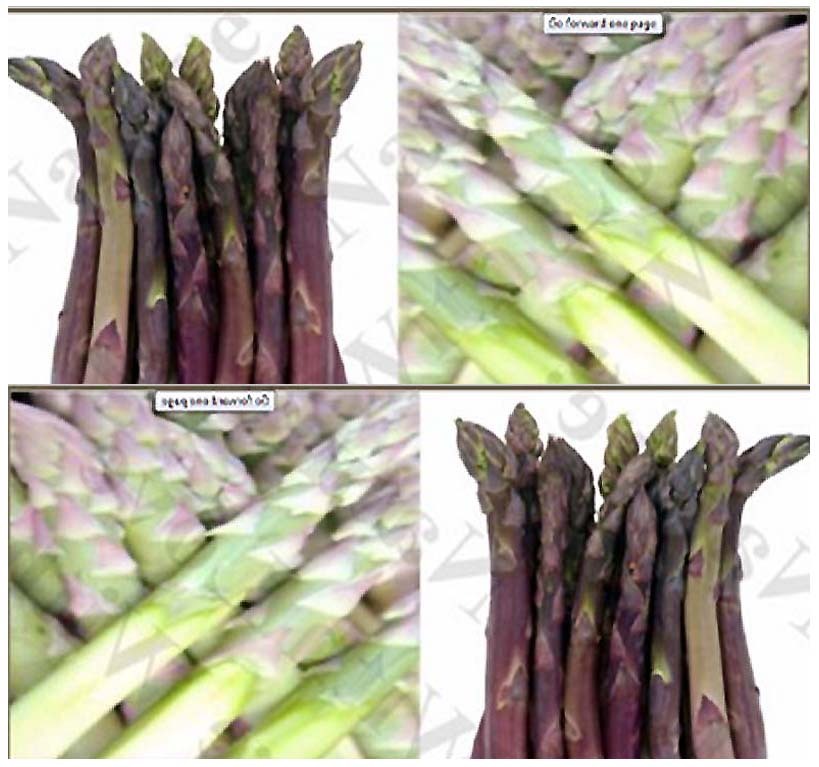 NAME: ARGENTEUIL PURPLE Asparagus Seeds OTHER COMMON NAMES: Garden asparagus SCIENTIFIC NAME: Asparagus Officinalis COLOR: PLANT SEEDS: In Spring after danger of frost. HARVEST: PLANT HEIGHT: Up to 2 M ZONE: 3-10 LIGHT REQUIREMENTS: Full Sun SOIL & WATER PREFERENCES: Average QUANTITY: 30 Seeds OTHER: Growing Asparagus from Seeds Start the seeds indoors. Early in the spring, sow single seeds in small pots meant for starting seedlings. Place the pots in full sunlight, moisten the soil daily, and keep them at a temperature of 77 degrees Fahrenheit. Lower the temperature when the seeds sprout. Once they have sprouted, they do not need to be kept as warm. Lower the temperature to 70 degrees Fahrenheit. Plant the seedlings outside. When the seedlings are about a foot tall, and the weather outside has warmed to spring, it's time to plant them outside in a nursery bed. Dig a hole about 3 inches deep to allow them to continue growing. Weed out the female plants. When the plants begin producing flowers, you'll be able to tell which are male and which are female. The male plants have large, long flowers, and the females have smaller flowers. Pull up the female plants and compost them. Transplant the male plants to the permanent bed. Let the male plants complete their growing cycle and overwinter in the nursery bed. The following spring, one year from germination, they have reached the same maturity as one-year crowns, and are ready to be transplanted to the permanent bed.
1700's French Heirloom
Purple Asparagus
"EARLY PRECOCE D'ARGENTEUIL"
Asparagus officinalis 'Precoce d Argenteuil'

Up for purchase is a package containing 910mgs of
"EARLY PRECOCE D'ARGENTEUIL" Purple Heirloom Asparagus Seeds! (Approximately 50-55 Seeds+)

Other Names: Purple Dutch Asparagus, White Asparagus of Argenteuil,

Argenteuil is possibly the best Asparagus you will ever eat! This French traditional heirloom, originally from the outskirts of Paris,
is a gourmet variety that is very highly esteemed in Europe for its delicious, tender stems with purple/rose colored buds.
The very first records of this purple heirloom asparagus date back to the 1700's.
Argenteuil produces extremely large but tender, thick spears much earlier in spring than most other varieties.
It is an excellent choice for the impatient gardener. Earlier and hardier than just about all other asparagus cultivars.
The very tender spears are among the best sweet tasting fresh asparagus straight from the garden,
but it is also the ultimate variety used for blanching to produce white asparagus. Blanching is the process of depriving the plant of sunlight, forcing the plant to grow without producing chlorophyll, giving you beautiful pure white asparagus spears.
Unlike most other asparagus varieties which do not offer a decent harvest until the third year when grown from seed,
Argenteuil gives great yields even in the second year. Very heavy yields once established.
This hardy variety adapts very well to a wide variety of soils and is quite heat tolerant.
All natural fresh untreated seed. Easy to grow. Rust resistant.

Asparagus has been cultivated in France since the time of Louis XIV.
Originally only three varieties were available, and distinguished mostly by their size, 'la grosse', 'la commune' and 'la sauvage'.
The best known and most delicious asparagus was cultivated at Argenteuil, France, just 14 kilometers northwest of Paris.
For hundreds of years Argenteuil was one of the most important asparagus growing districts.

Plant this perennial vegetable just once and enjoy the tasty spears for years. Tall, graceful, feathery green foliage remains attractive long after harvest. Fresh-cooked asparagus is much more tender and succulent than store-bought, as well as being much less expensive! This wonderful heirloom variety is hardy and produces lots of uniform spikes. The first year, when plants are 2ft tall, very lightly cut back plants. This induces hardier root development. Harvest in mid to late June. Asparagus is one of the more permanent vegetable crops in a garden, typically producing for 10-20 years or more!

Growing instructions Start seed indoors 4-5 weeks before last frost in pots, or sow directly into the garden after danger of serious frost has passed. Cover seeds with 1/8 inch of fine soil. 10 to 15 day germination time. Keep soil moderately moist during germination (not soggy). Transplant indoor started seedlings after hardening off and danger of serious frost has passed. Space plants at least 18 inches apart. Full to part sun, perennial. Average to light water needs.